My SBI Review (2006 to 2020)
By Paul Taylor


Before you read my SBI review… 
You should know that "SBI" does not stand for "Stop Baldness Initiative" or anything else hair loss related.
This one page deliberately strays off-topic to explain how you probably found this website on the Internet. That's because getting found in Google, etc. is not very easy (especially for hugely competitive topics like "hair loss" and "hair regrowth").
SBI actually stands for "Solo Build It". It used to be "Site Build It" but was re-branded to reflect how it helps with the business side of becoming a successful solo entrepreneur, not just building a website as the old name might suggest. It's the platform I've been using since 2006 to host and build my own website business.

The reason why I decided to write an SBI review is mostly* because I like helping people.
* Note: It's also because I don't like scams! Take a look at the Fake SBI Reviews section below and you'll see what I mean.
So, although this site is all about hair loss, the way search engines work is such that, anyone looking to start their own website/business and is doing online research, should find the following information extremely useful. If that's you, read on.


How I Got It Right First Time
Several years after I successfully shifted my hair loss into reverse, I decided to build a website to explain how I did it, as well as publish all the research I had done.
But, although I knew a lot about hair loss, I knew nothing about websites.
Fortunately though, I had an American friend who worked for Philips here in England, a scientist with PhD's in Artificial Intelligence and Virtual Reality. So I figured he was probably a good person to ask for advice.
He was happy to help.
He did the research. He read the reviews (for Site Build It as it was called back then). And he was extremely thorough (as you would expect from a computer expert).
He said I should go with Site Build It.
Looking back, it was nice to get such a big decision right first time. Nevertheless, I only signed up with SBI after I had done my own research to confirm his recommendation:


Why I Chose SBI (And Stayed With It Ever Since)
It's actually a no brainer.
If you quickly review the SBI set up, you'll see that, for the help you get, the yearly subscription fee ($299, which has been frozen in time since I joined) is extremely good value. You can review all the SBI resources here.
Back in 2006 though, SBI hadn't developed all the bells and whistles it has today. But, despite that, it was still the best way to build a profitable online business for the little guy according to my friend. And, having done my own research, I decided to agree with the tech-genius scientist with two PhD's.
Of course, as the years hurtled by, tablets became more than just pills and mobile phones got smart. SBI moved with the times and stayed ahead of the curve by constantly improving and upgrading the SBI platform. And now it's all state-of-the-art stuff.
Basically, SBI has all Internet bases covered. From the Block Builder tool (which makes building pages easy, stress-free, even fun) to expert advice on how to do social media successfully, this company leaves no stone unturned.

Doing it right

To do it right online, you need to do a lot of things. And that takes time and organization. You provide the time, SBI provides the organization (along with structure, resources and expert guidance such as their "10 day" Action Guide).
However much time you can spare to build your online business, it's reassuring to know that it's time well spent. That's because everything SBI does is aimed at keeping you and your business moving forwards.
Note: There's at least one rogue competitor out there which currently promotes the "average time to build a website" using its platform is 34 seconds!
Clearly then, it's really important to learn about online scams before you even think about signing up with a company that claims it can help you make a profit online.
Take a look at the Fake SBI Reviews  section below to quickly research this essential but unsavory subject.

The Friendly Face of SBI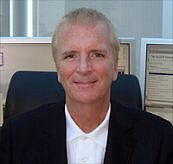 Dr Ken Evoy - founder and CEO of SBI.
SBI is not some faceless company. Its staff are real people, actively helping others like me to solve the problems they come across. Take the SBI forums for example:
These are a constant hive of activity, populated by members with a help-each-other-out mentality and strong community spirit. This includes a very healthy contribution from SBI staff, most of whom have their own sites and a real vested interest in helping other members solve their problems.
The "Wish List" forum is probably worth a special mention. It constantly gets reviewed by SBI staff and, as its name suggests, the very best ideas quickly and miraculously spring to life.
SBI has a team of programmers who seem to work tirelessly behind the scenes. They go unnoticed but do the magic that allows "SBIers" to focus on writing their pages and building successful online businesses.
Like SBI staff, SBIers are also real honest people, many of whom seem to almost live in the forums (it's a very popular resource). They do this simply because they like helping others and "paying it forward" if they already know how to fix a problem. All of which means that helpful replies come back very quickly.


Fake SBI Reviews
It's sad but true that there's a sick culture out there today in which certain companies and individuals lurk online spreading disinformation and trying to make money in any low-life way they can.
Most people already know about this pathetic problem, as did I. But when I read about what seems to be a gutter level campaign against SBI, I was shocked.
If you Google "SBI reviews" you'll find some very negative reviews indeed.
But when I compared some of these reviews to my own experience of SBI, I would say they were at best misleading, and at worst, totally fake. These fake reviews then go on to say they've had much better success with another company called Wealthy Affiliate.
This raises a couple of questions:
1. Is Wealthy Affiliate getting its members to flood the Internet with fake reviews in an attempt to tarnish SBI's excellent reputation and then get people to sign up with them instead?
2. Are individuals writing all these negative/fake SBI reviews getting paid to do so, perhaps through commission payments in an affiliate program, when someone signs up with Wealthy Affiliate?
From what I've read, it appears that this might be exactly what's happening.
Any company that sinks so low as to actively encourage its own customers to write fake SBI reviews, and then reward them for doing so, would clearly demonstrate just how desperate it is.
SBI is very much at the top of the tree when it comes to helping people build successful online businesses.
Presumably then, any company doing this obviously recognizes SBI as the best there is, and feels that the only possible way they can compete is by resorting to such foul play.
Nevertheless, I would hope and expect that any such "business plan" is ultimately doomed to failure. There are many reasons why I think this, including those below.

Where's the proof?
A very obvious way to measure the success of a web-based, business-building program is to check for proof. Take a look at the SBI review of real results and you'll see that SBI has an extremely high percentage of successful businessmen and women with their websites clearly visible for you to visit.
Now compare that with Wealthy Affiliate for example. Their home page states that you can build a website on their platform in less than 30 seconds, and then strongly suggests that you can earn significant sums of money from commission paid to you by joining affiliate programs.
And their "Success" page states that "There are 1,000's of people succeeding every day within Wealthy Affiliate".
However, when I started investigating this company, I eventually had to give up looking for the domain names of any successful clients' websites.

SBI vs Wealthy Affiliate - Numbers don't lie!
SBI did a head-to-head study comparing SBI sites with Wealthy Affiliate sites.
Once the numbers had been crunched, the truth and proof was clear. SBI had on average, 33 times the number of sites in the top performing bracket than Wealthy Affiliate sites.
Read the study? SBI success rates vs Wealthy Affiliate.

Here's a quick snapshot look at the results:

There's one final thing I believe is worth thinking about:

There's a law against that sort of thing!
Consider the following scenario:
Someone (an affiliate) decides to knowingly publish very negative fake information about a company on the Internet and recommends (or lures) unsuspecting people ("victims") to another company's website with the intention that they get duped into signing up with that company instead.
They do this for their own financial gain (i.e., they get commission payments from the subscription fees paid by any "victim" who subsequently signs up with that company).
Does that sound like criminal deception to you?
It does to me.
I also believe that any payment subsequently received through such a company's affiliate program is proof that they have conspired with that company, which would mean that anyone involved in this type of scam is as guilty as the company itself should such a crime find its way into a court of law.
So, given that fake online reviews are now becoming so bad that consumer protection groups and governments look like stepping in to act, clearly the perpetrators of any such crime are taking a huge risk.

Bottom Line

SBI has been helping many solo businessmen and women find significant success over the past two decades. So if you're looking to build a website/online business yourself, I hope my SBI review will help you make the right decision.
If you want to learn more about SBI, read this page.
Or if you prefer videos, watch this SBI video review  (it's split into 12 bite-size portions and is just under 24 minutes in total).
Best wishes,
Paul Taylor
P.S. Just for the record, I didn't get anything for writing my SBI review. I'm not on any affiliate income from SBI at all.