"Hair Tomorrow Too" - New Natural Home Remedies for Hair Regrowth
This ebook will help you save time, effort, money and your hair!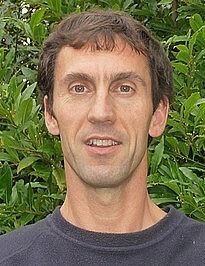 The "Hair Tomorrow Too" ebook represents my latest body of work, painstakingly researched to give you the final pieces of the hair loss puzzle which might be stopping you from successfully kick-starting healthy hair regrowth.

So if you prefer safe, simple, natural remedies you can use at home rather than lasers, transplants or drug-based treatment, and also like the idea of saving thousands of dollars from products that don't even work ...and hundreds of hours from doing your own hair loss research, then keep reading...

I'm Paul Taylor and if you've taken a good long look at this website, then you probably know that I suffered hair loss (androgenetic alopecia) for several years before finally realizing what was causing it (skull expansion) and how to reverse it (skull expansion techniques).
Well, these techniques are still working just fine (and still helping many other men and women too).
But once I figured out how to get my hair growing normally again, my research didn't stop there...
My obsession with hair loss continued!
That's because, as you might know, there are many factors that can influence hair loss development. So, logically, it follows that there are also many things you can (and should) do to tackle it.
Well, I wanted to know exactly what all these other things were. The idea being, of course, that I could use them to make sure that the hair loss I suffered will never return. You see, whilst my hair loss now appears to be a thing of the past (thankfully), the memories of the stress it caused are still very clear...
And I don't want to experience that ever again!
So, my research continued.
And I can now reveal that there are some pretty amazing things I've discovered. Things I feel you need to know about if you care about your hair and want to do everything you can to give yourself the best possible chance of reversing your hair loss.


New Ideas, New Ebook
To help you quickly learn everything I have that can help you stop your hair loss once and for all, I wrote: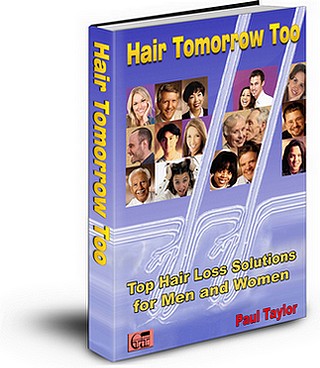 "Hair Tomorrow Too"
This ebook examines all the main factors that influence hair loss development, and addresses each one by suggesting things you can do to counteract them. It gives many new natural home remedies for hair regrowth including: practical ideas, topical solutions, help specific to women, etc. Ultimately, of course, the aim is that all these ideas will add up to make a significant improvement to the growth of your hair.
It took a huge amount of time, effort and research to write this ebook. And, as a result, I think you'll find what it contains quite amazing...


What Does "Hair Tomorrow Too" Contain?
"Hair Tomorrow Too" includes several different approaches to hair loss, looking at the problem from every possible angle.
Here's a very quick look inside the ebook:

"Sleeping with the Enemy" - This idea could, potentially, give you eight hours of hair loss therapy every night!


Seasonal variations in hair loss - How it can increase your rate of hair loss, and how to stop it.


New topical and totally natural remedies for hair regrowth - Three very novel ideas for you to consider, all of them natural (no nasty drugs or chemicals).


Willing to experiment? - There are three experiments I invite you to take part in and give feedback on.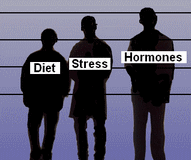 And there's a whole lot more too including an "interrogation" of all the usual suspects as you might expect (diet, stress, hormones, etc), but done in a very unique way.
Every new practical idea I have is also revealed, giving you all the "hands-on" help you need to kick-start healthy hair growth again.
These new ideas are truly fascinating and promise to tackle hair loss in some very interesting ways.
All in all, "Hair Tomorrow Too" contains a huge amount of valuable
information, and is crammed full with many unique hair growth ideas
that I highly recommend you consider using.
In fact, on its own, chapter 2 contains more beneficial ideas than
most other hair loss ebooks out there.
I'm not exaggerating either - read it, see for yourself!
And this leads on to the next question...


How Many of These New Ideas Should You Use?
Well, that obviously depends upon the type and extent of your hair loss.
If your hair loss is stubborn (resisting everything you've tried so far) then it simply makes sense to use as many of the methods as you can. The more ideas you embrace, the greater their effect and the sooner you'll see results.
Most of these ideas will seem quite logical, so will be very easy to accept. Other ideas might seem a bit unusual and so, require a small leap of faith and an adventurous "give it a go" spirit.


Who Can They Help?
Personally, I don't like the idea of using dodgy drugs or potentially dangerous methods to tackle hair loss.
So that's why "Hair Tomorrow Too" contains only natural remedies, which means they should also be completely safe for both men and women to try at home.
I believe anyone with mild to moderate hair loss and hair thinning can benefit from my new ideas. But I think it's probably unlikely that they'll help someone who is already completely bald or has severe hair loss like those shown in the photos below.


These methods should be of benefit to people with most types of hair loss (including androgenetic alopecia*) but are less likely to help those with autoimmune-related disorders such as cicatricial alopecia or alopecia areata.

* Note: Androgenetic alopecia (male pattern baldness) is often seen as a male problem. But, it affects up to 50% of women too. Plus, some types of hair loss are more likely to affect women than they are men. So, for that reason, an entire chapter explores the various types of hair loss in women.

I've already mentioned that I still use the skull expansion techniques (which I feel are mostly as a preventative measure these days). But, if you want to know everything else I do, then this is the ebook to read.
To some extent, "Hair Tomorrow Too" does follow on from my first ebook "Here Today, Hair Tomorrow" (read this page to learn about my first ebook) but it's also meant to be a stand-alone product.
For example, as well as all the hair regrowth ideas it contains, my new ebook also has quite a few extra surprises which, I think, will completely blow you away!
One of these surprises is an extra chapter that reveals a link between gray hair and hair loss - from observations I've made, there definitely does appear to be a very unusual way in which androgenetic alopecia and gray hair are connected.
"Hair Tomorrow Too" contains pretty much all the research I've ever done that's relevant to hair loss.
So, once you've read it, you'll know everything I know!

And there's more. I've also written...


"How Not To Stop Hair Loss!"
This ebook takes a frank and slightly light-hearted look at the whole barmy hair loss industry to show you just how crazy it can be, and lets you know which treatments you should definitely avoid and why.
The reason for doing this is, of course, to help save you time, effort and money on products and treatments that, quite simply, do not work.
It's been written in two parts:
Part 1 takes a look back on the many natural ideas I tried (unsuccessfully!) to treat my own hair loss before I realized what was causing it and how to stop it. The reason for doing this is obviously to help you avoid making the same mistakes I did!
Part 2 reviews all the major hair loss products and treatments (Rogaine, Propecia, lasers, transplants, etc) as well as some well known alternative ideas, and explains why I think you should definitely not use them.
Also, if your hair loss has already started, then you're probably on a similar journey to everyone else with this "disease" - researching which type of hair loss you have, products and treatments available, their cost, suitability, side-effects, efficacy (i.e., do they work?), etc.
All of which can be extremely time-consuming and sometimes difficult to understand.
So I figured that you might really appreciate it if I did all the hard work for you.
And, as with "Hair Tomorrow Too", there are plenty of surprises hidden away inside this ebook as well.


Here's a Summary of Both Ebooks
"Hair Tomorrow Too" quite simply gives you the most complete set of natural hair loss remedies you can get.
Read it and you'll quickly learn

everything

you need to know about how to restore healthy hair regrowth.



It has new practical ideas including: seasonal variations in hair loss, new topical hair loss solutions and even counteracting hair loss while you sleep.



Food, drink, supplements -

essential advice!

Fully maximize your hair growth recovery through dietary means.


Every one of these new ideas is perfectly safe and natural for both men

and

women.



The link between gray hair and hair loss - Yes, there does appear to be a rather unusual relationship.



"How Not To Stop Hair Loss!" will save you time, effort and money from researching and trying hair growth products that simply

do

not

work.




Read it and you'll quickly learn the truth about conventional hair loss treatments (Rogaine, Propecia, lasers, transplants, etc).




Take a light-hearted look at the hair loss industry from a completely new angle.



Both ebooks contain many more surprises

that will truly

shock

you.


Ebooks You Must Read If You Care About Your Hair
I think you'll be amazed by some of the things you learn from both these ebooks.
Together, they take a good long look at the big hair loss picture and give you the best possible chance to finally rid yourself of hair loss once and for all.
My new hair regrowth ideas can all be done at home, are easy to fit in if your life is hectic, and once you restore healthy hair growth, they'll act as a powerful preventative measure to safeguard against future hair loss.
I wrote these two ebooks to help you fight your hair loss ...and win. Together, they are essential reading for anyone serious about beating the hair loss process.
Order now and see what a difference these two ebooks make. Currently, you can get both ebooks for just $29.99. I guarantee you'll find them fascinating!
And speaking of guarantees…


Your Full Money-Back Guarantee

If at any time during the 30 days following purchase you are not completely satisfied with these two ebooks, simply contact me for a full refund. No questions asked.
And there's instant download to your computer too, so you can start reading and using these ideas immediately. So, try my new natural ideas and help free yourself from the burden that hair loss can bring.
To download your ebooks right now, just click the button below:
 


Secure transaction via PayPal - Visa, Visa Electron, MasterCard and American Express cards are all accepted. Your private details will remain safe. Ebook download delivery immediately following purchase.
"Hi Paul,

Read thru your new ebook's - really eye opening, lot of research with solid supporting data - amazing! I am reading them for the second time to absorb the dearth of revealing information. The second book achieves another purpose as well - making me laugh.

My hair maintenance/recovery is steady and should take another 6 months where I expect 70% of my hair back. I am duty bound to share my hair recovery journey in detail once it is fully accomplished."
Regards
S. Balwinder
Best wishes,
Paul Taylor
P.S. Remember, these are all natural remedies - they promise to help save your hair without drugs, lasers or transplants (and you don't need to purchase any expensive hair care products either). Plus, there's a full money-back guarantee if you're not completely satisfied. So you have absolutely nothing to lose and everything to gain.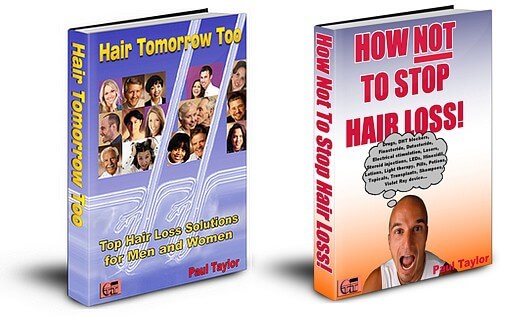 100% safe and secure order processing via PayPal.