Hair Loss and Hair Regrowth: The Truth!
I'm Paul Taylor, an independent researcher who spent over 30 years studying hair loss and developing techniques to promote hair regrowth.
Specifically, my work involves male pattern baldness (androgenetic alopecia). I believe I have discovered the real reason that causes this condition, as explained in the short video below (1m 35s).

Learn how skull expansion causes hair loss.

The purpose of HairGrowthSOS.com is to reveal the truth about hair loss and help as many men and women as possible to keep and regrow their hair just as I did.


My Hair Regrowth Story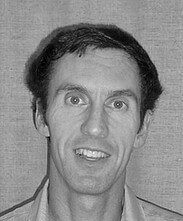 I suffered hair loss for seven long years before eventually finding a completely new way to reverse this condition. No drugs, lasers, transplants or supplements were needed.
And I've managed to keep my hair ever since.
So how did I do it?
Which Type of Hair Loss Do You Have?
If you don't know, you need to find out.
Androgenetic alopecia is by far the most common cause of hair loss in men and women. But it's not the only one, as you can see from the list below:

Telogen effluvium


Fibromyalgia


Traction alopecia


Alopecia areata


Androgenetic alopecia


Eyebrow hair loss


Pregnancy-related hair loss


Menopause and age-related hair loss


Diet and hair loss


Stress-related hair loss


Thyroid gland conditions


Cicatricial alopecia
Not sure what's causing your hair loss? Read this page.


Hair Loss Product and Treatment Reviews

Hair regrowth products and treatments are fine as long as they work. But do they?
Read these reviews for help in deciding whether it's really worth paying for expensive products and treatments which, in the long term, can mount up into the hundreds or thousands. Learn the facts first.

Product reviews

Learn the facts about:
Rogaine


Propecia


HairMax LaserComb


Folligen


Viviscal


Saw palmetto


Hair loss shampoos (Nisim, Nizoral, etc)


Concealers (Dermmatch, Nanogen, Toppik, Mane)

Treatment reviews
Get answers to important questions including:

Will hair cloning ever cure hair loss?


Is laser therapy really that effective?


Is a hair transplant the right choice for you?

Hair Loss and Hair Regrowth Articles

Fascinating articles containing unique information including:

The link between hair loss and diet, dandruff, ethnic group and heart disease.


Hair structure, hair growth cycle and how much hair loss is normal.


The truth about hair loss blogs and forums.


Hair regrowth remedies to try at home.

And many more.

Natural Hair Loss Remedies

Ten new ideas for treating hair loss at home without the high ongoing cost of conventional products and treatments.
Latest Information
Visit my Hair Regrowth Blog for new hair loss information and changes made to the website. You can also sign up to receive automatic site updates from my blog feed.


Hair Growth SOS Newsletter

Sign up to "Hair Growth SOS" and get top hair regrowth tips and hair care advice from my free monthly newsletter. It also contains fascinating new research. Just use the form below or find out more first.

Before I developed my own hair regrowth techniques, I tried all sorts of other things (herbal shampoos, essential oils, etc). But none of them worked.

I also researched conventional products and treatments, but didn't feel comfortable with that idea (or the high cost involved). I realized that dedicated hair loss products and treatments are not always the best choice to make. Some can, in fact, even make your hair loss worse.
Personally, I think a natural problem like hair loss should have a natural solution.
If you agree, then may I suggest you consider my own techniques to tackle your hair loss.
You can learn more about who I am on this page.
I hope your visit to HairGrowthSOS.com will help you make informed decisions about your hair loss.
Best wishes,
Paul Taylor
P.S. If you do just one thing on this website, make sure you read my free ebook and learn how the hair loss industry has got it wrong! Read ebook.

"Hi Paul, Love your site and the very interesting info contained therein."
Regards, David Manning